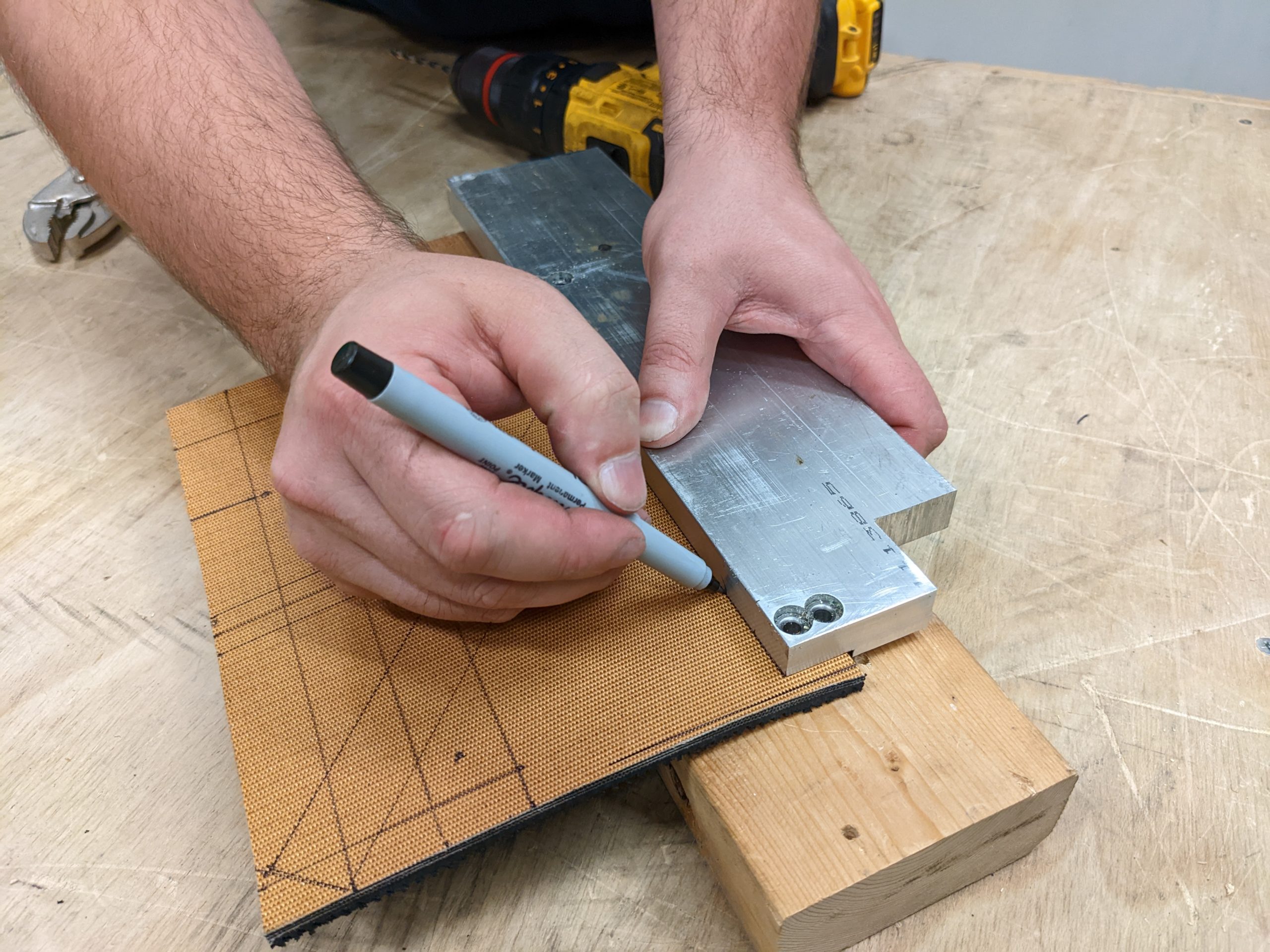 In fall 2022, Triple Helix created a working drilling & marking jig to prepare replacement strips of treads for the aluminum 3″ MAXSwerve Wheel used on the 3″ REV MAXSwerve module.
This jig produces treads with the correct hole spacing for 3-ply black neoprene tread material (McMaster-Carr p/n 5994K1) such that the tread installs tightly on the 3″ diameter x 7/8″ wide billet wheel. Triple Helix found this working hole pattern through four rounds of guess-and-check iteration, and also by drawing on our past experience with the similar tread jigs we made for SDS wheels.
Drill bushings (McMaster-Carr p/n 96511A666) can be pressed into the fixture to ensure that the jig will remain usable for a long time, however users should note that they will need to grind a flat into these bushings since the screw placement is very narrowly spaced.