A consistent leader in advocating for science, technology, engineering, and math (STEM) in the region of Hampton Roads Virginia, Triple Helix seeks to spread understanding and appreciation for STEM disciplines within our community by:
Receive updates
via our mailing list
Support our team as a
sponsor or community partner
Great!  We need your contribution to the team, even if you don't want to build robots, or even if you don't have any prior experience.
Our handbook outlines the steps to joining our team.
Sign up to receive periodic updates about our events, projects, accomplishments, and more.
Check out our team calendar and please feel free to stop by during any of our meetings: typically Tuesday and Thursday evenings between 6pm and 9pm at Menchville High School in Newport News, VA.
Tell us about your background and what you'd like to get our Triple Helix experience!
More information about the team
Triple Helix is the competitive robotics team of Menchville High School in Newport News, Virginia. We compete in the FIRST Robotics Competition as Team 2363. Triple Helix was founded in September 2007 to expand student access to scientific and technical education at Menchville. The team's founding was made possible by a grant from our founding partner the U.S. Army Research Laboratory (ARL), and we maintain a strong relationship with ARL today. In addition, Triple Helix is proud to represent NASA Langley Research Center as one of its two house teams.
Triple Helix is an all-volunteer organization made up of hardworking students and mentors. Our team's high level of technical competence has enabled us to regularly compete on the world stage. Triple Helix shares our expertise by providing in-person mentor support, sharing and donating resources, publishing whitepapers, and making conference presentations. A commitment to excellence is "in our genes!"
Our major accomplishments include:
At least 93% of our students pursue college educations, with 80% entering a STEM career path. Graduating seniors report that their Triple Helix experiences award them "a glimpse into the type of job I want to have professionally, a more complete understanding of project management, friendships that I will never forget, and leadership skills to take into college and the workplace." Another stated "I learned what I wanted to do in life."
Triple Helix established the Rumble in the Roads as the premier offseason FIRST Robotics Competition tournament in southeast Virginia.  A collaboration between Triple Helix, Blackwater Robotics, and the Cat 5 Cybercanes, the Rumble engages over 30 teams in a one-day competition each fall.  The Rumble is open to the public and free to attend.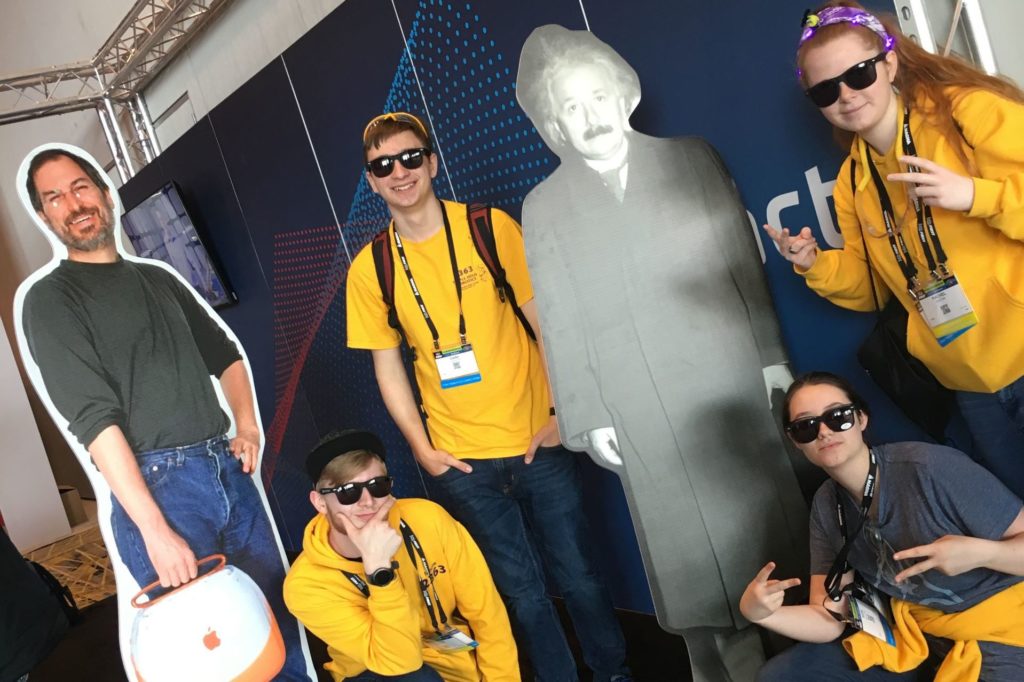 We've been officially recognized as a cultural asset in our community. The intent of the City of Newport News Cultural Attractions Fund is to "add to the quality of life in the community and enhance the City's ability to attract and retain businesses and residents."  Triple Helix is a cultural force that enables students to experience STEM as a thrilling, challenging competition– a proven method for producing STEM culture leaders.
Award-winning high school robotics team Triple Helix Robotics is seeking a new workspace on the Peninsula. Based at Menchville High School in […]
See all publications