Latest complete CAD model of Genome Iota, the Triple Helix robot for the 2017 FIRST Robotics Competition game, FIRST STEAMWORKS.
Drivetrain incorporates custom gearboxes designed to be easily fabricated using our laser cutter. Gearboxes use 3 miniCIM motors mounted over the wheels, to maximize space inside the frame.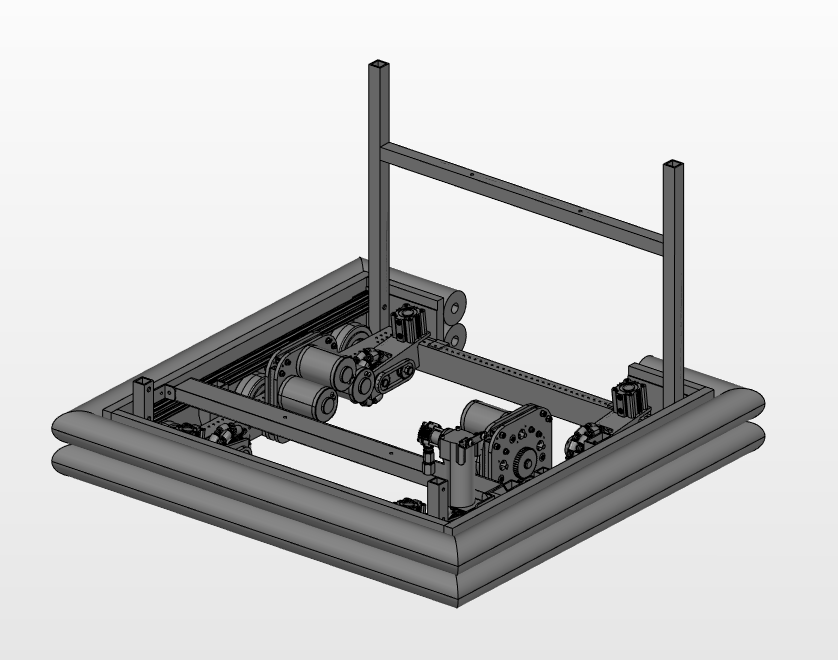 CAD of our 2017 competition robot drivetrain, with VexPro shifting gearboxes replaced by 3 miniCIM gearboxes designed and fabricated in summer 2017. This drivetrain configuration was competition tested in two 2017 fall offseason competitions.