Last weekend, the Triple Helix Robotics team traveled to Morgantown, WV, where we competed in a field of 24 teams in an 26-hour overnight competition.
WVROX, "the world's first and only FIRST Robotics Competition endurance event", is held every two years at West Virginia University and is hosted by fellow NASA house team 2614 MARS.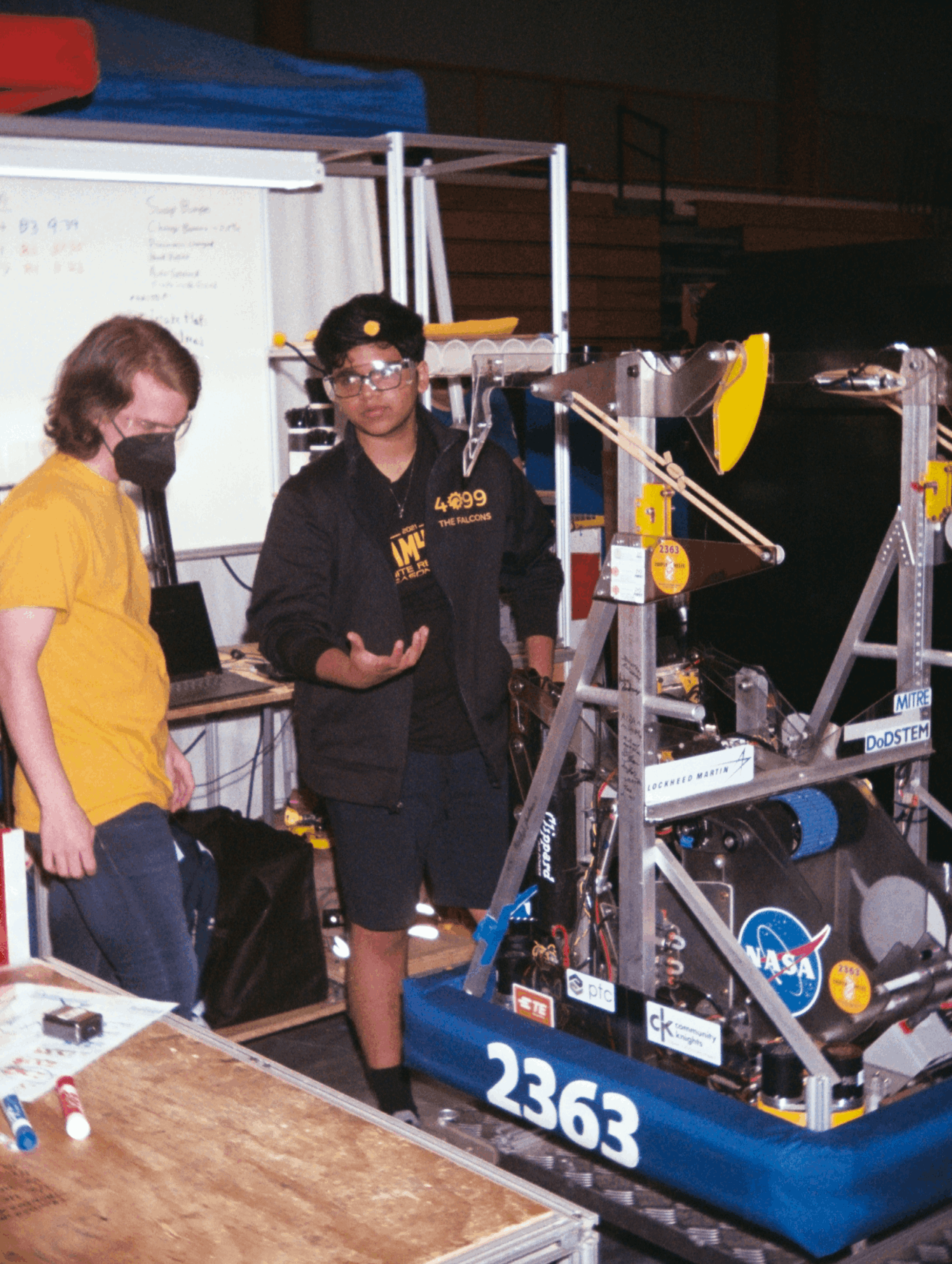 In this challenging event, Triple Helix racked up 18 match wins and finished the event as semifinalists and captains of the 3rd-ranked alliance alongside our alliance partners teams 48 and 2656.
The team has now played well over 100 Rapid React matches– one of our busiest seasons ever. And it's not done yet! We look forward to playing additional offseason events this fall, including the one we are co-hosting– the 7th annual Rumble in the Roads on Saturday, November 5 at Menchville High School.
We're also well into our recruiting season for the upcoming school year, and we welcome any prospective new students and mentors to drop by any upcoming meeting to meet the team and learn about how to get involved.
Thanks for your support!
Nate