This Saturday, November 17, come check out the next great resource for Hampton Roads student robotics teams: the Peninsula STEM Gym! We are holding an Open House from 2pm to 6pm and we want to see you there!
Where
11516 Jefferson Ave Unit #2, Newport News, VA 23601
On-site parking is very limited; please see the 2nd page of the attachment for more information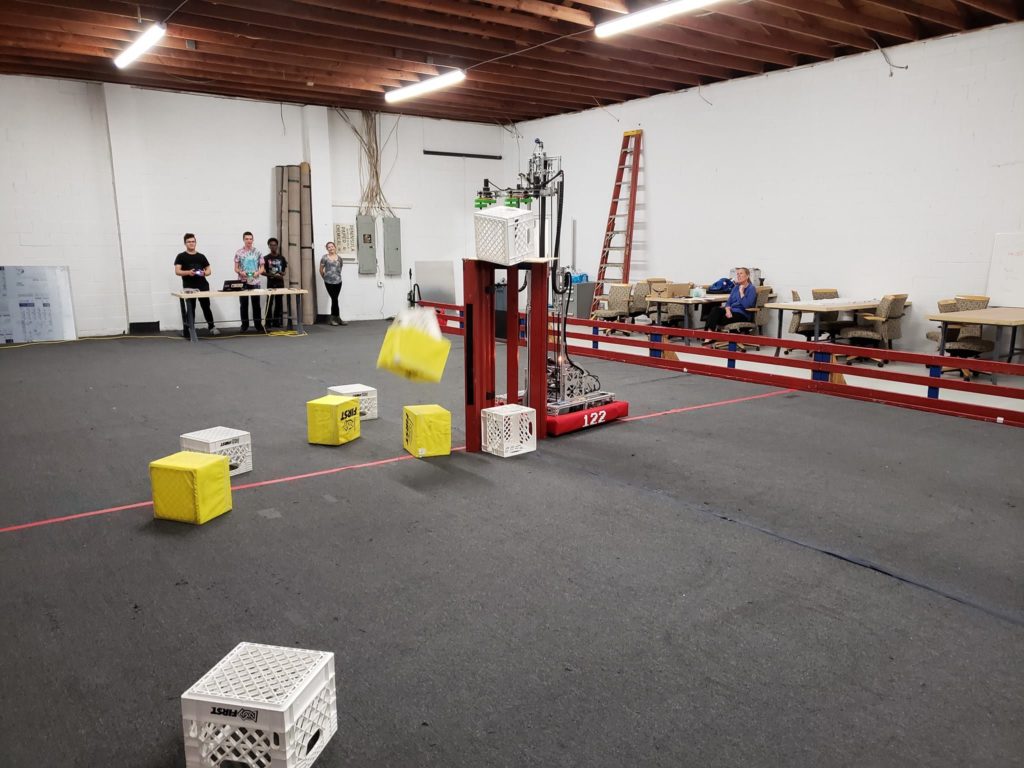 What is the Peninsula STEM Gym?
Founded by Intentional Innovation Foundation, the Peninsula STEM Gym is a place for student robotics teams to develop competition robots and have real-world engineering experiences that will inspire a lifelong interest in science and math. By enabling our students to better practice their sport in our Gym, we increase the likelihood that they can "turn pro" upon graduation.
We are excited to announce that the Peninsula STEM Gym now features a complete 2018 FIRST Tech Challenge – Rover Ruckus playing field sponsored by Newport News Shipbuilding! This field was used last night for a scrimmage of 5 local FTC teams, organized by the Spegonauts at Hines MS.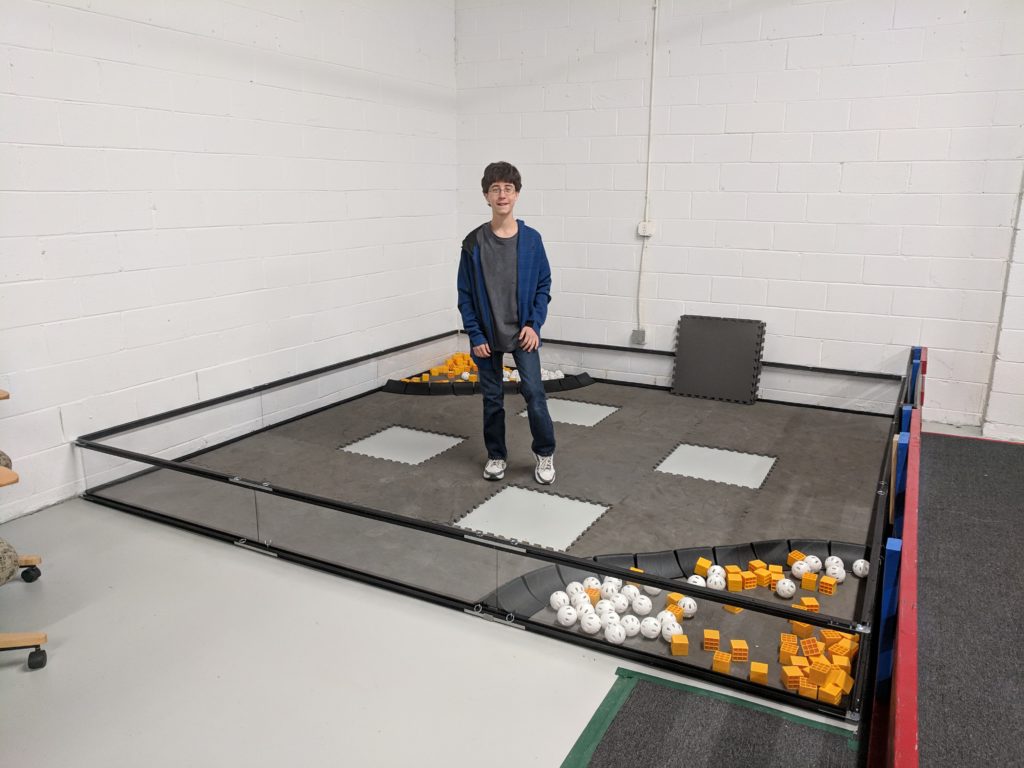 How you can help
Community members wishing to contribute financially to the Peninsula STEM Gym are invited to sponsor a chair!
We are also recruiting a volunteer resource scheduler for the Peninsula STEM Gym. This person would manage time slots for the key resources at the STEM Gym (currently, the FRC and FTC fields, and perhaps other users as the scope of the facility expands). This role can be done mostly remotely, but will occasionally require visits to the facility to give a local team access to the space or check up on the status of the equipment.
In less than a couple months, we are also looking for volunteer field element builders who can use their woodworking skills to help the local FRC teams! Using drawings that are published by FIRST during the FRC Kickoff in early January, these volunteers will construct full-scale wooden mock-ups of the major elements of the 2019 Destination Deep Space FRC field. Here's a past example of a field element that we would need to build.
–
Nate Laverdure
President, Intentional Innovation Foundation